Best Backpacking and Camping Stoves and Accessories in 2023
Articles on Premier Angler may contain affiliate links. Please see our Affiliate Disclosure for more information.
In this article, we will be taking a look at some of the best backpacking stoves out in 2023.
There are a myriad of reasons why having a mini stove at the ready while camping or even at the house as a backup solution to boiling water or cooking food is a must.
The versatility of a backpacking stove makes it very appealing, and this list will hopefully guide you towards the best selection of stoves out there.
Best Backpacking and Camping Stoves and Accessories in 2023
These type of camping stoves can be set up quickly along with some caution. When setting up a stove make sure the surface you plan to use it is outside, flat and clear of any debris or flammable materials that could potentially create embers or a fire.
Make sure the valve on the burner/stove is closed before attaching it to the fuel cannister(don't over tighten). Slowly turn the valve until there's an undisturbed flow and ignite with a long lighter or match till lit then adjust to desired flame. Close the valve after each use and let it sit to cool off.
Pro tip: Always read the manufacturers instructions before using these stoves.
Weather can shut down breakfast, lunch, or dinner when camping. Cooking over a fire is one of my absolute favorite things to do while camping because the food just seems to taste that much better when there's a picturesque backdrop of pure nature. I've been put in bad weather cooking situations more times than I'd like to admit and getting even a light steady rain or heavy winds can put a stop to it.
There are multiple different variations of backpacking stoves but all of them create the heat needed to cook or boil water. Whether its a bright and sunny ideal day with a slight breeze or raining with wind gusts these stoves are the best bet at having a hot meal.
MSR PocketRocket2 Backpacking Stove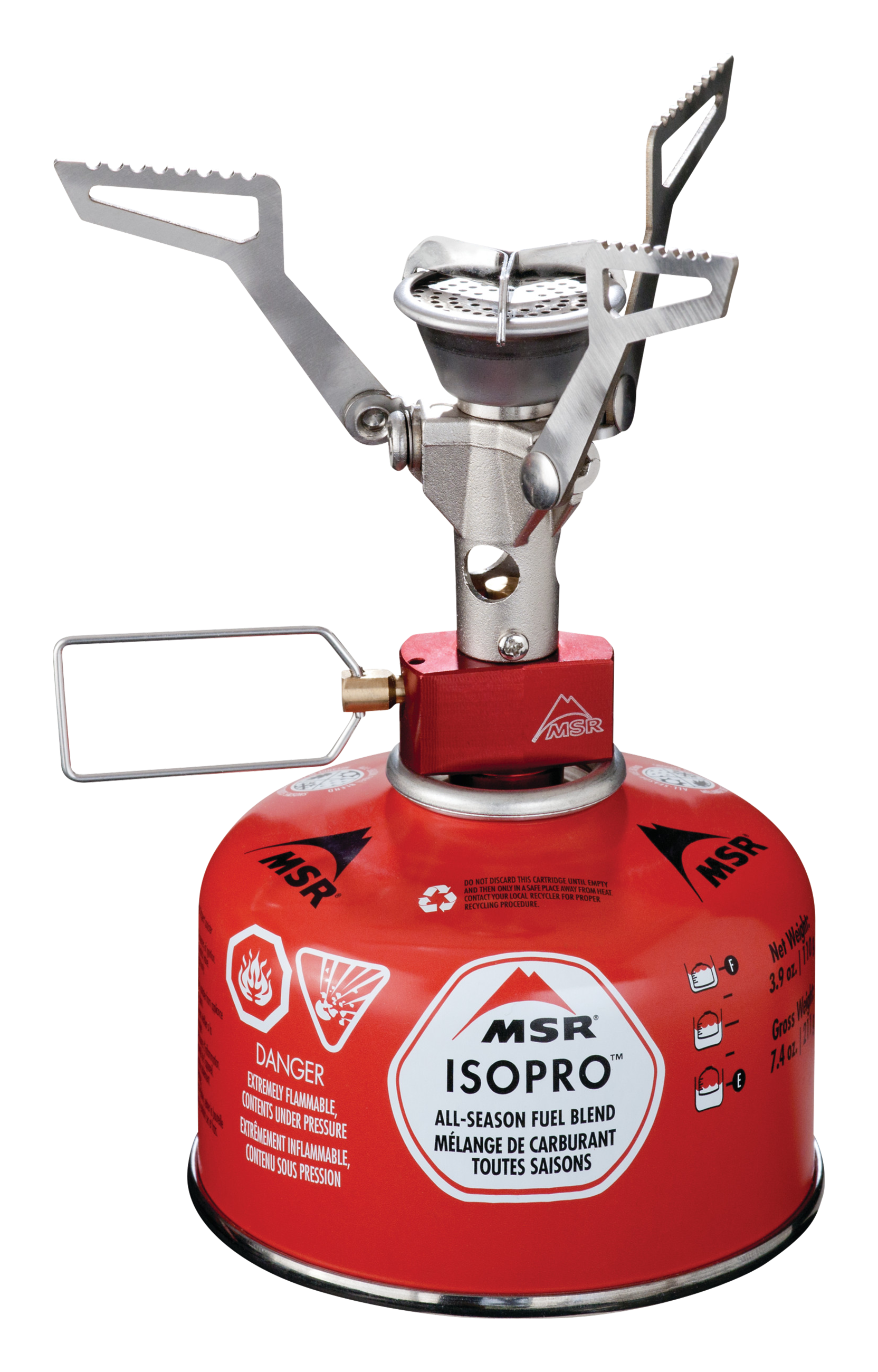 The functionality, lightweight design, quality construction and materials in the MSR PocketRocket 2 make it one of the top backpacking stoves on the market.
This stove can boil 1 liter of water in 3.5-5 minutes (fuel cannister not included).
Being able to adjust the flame makes it easy to either slowly cook soup or quickly boil water. The PocketRocket 2 comes with a hard carry case keeping it dry and secure inside your pack. This stove is premium quality which is fairly priced.
MSR Fuel Bottles for Camping Stoves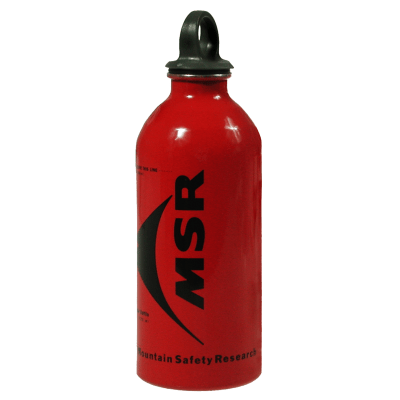 A fuel source is needed when using a camping stove and the bottles from MSR haven't failed me yet. Each planned adventure will have different lengths of time while out camping.
If you are out on for a couple days and just boiling water, heating up some soup or a couple dehydrated meals then a smaller canister will suffice.
Longer trips or large meals will require more fuel. I personally like to have a couple 16oz bottles on the shelf ready to go at any given time.
Jetboil Stash Cooking System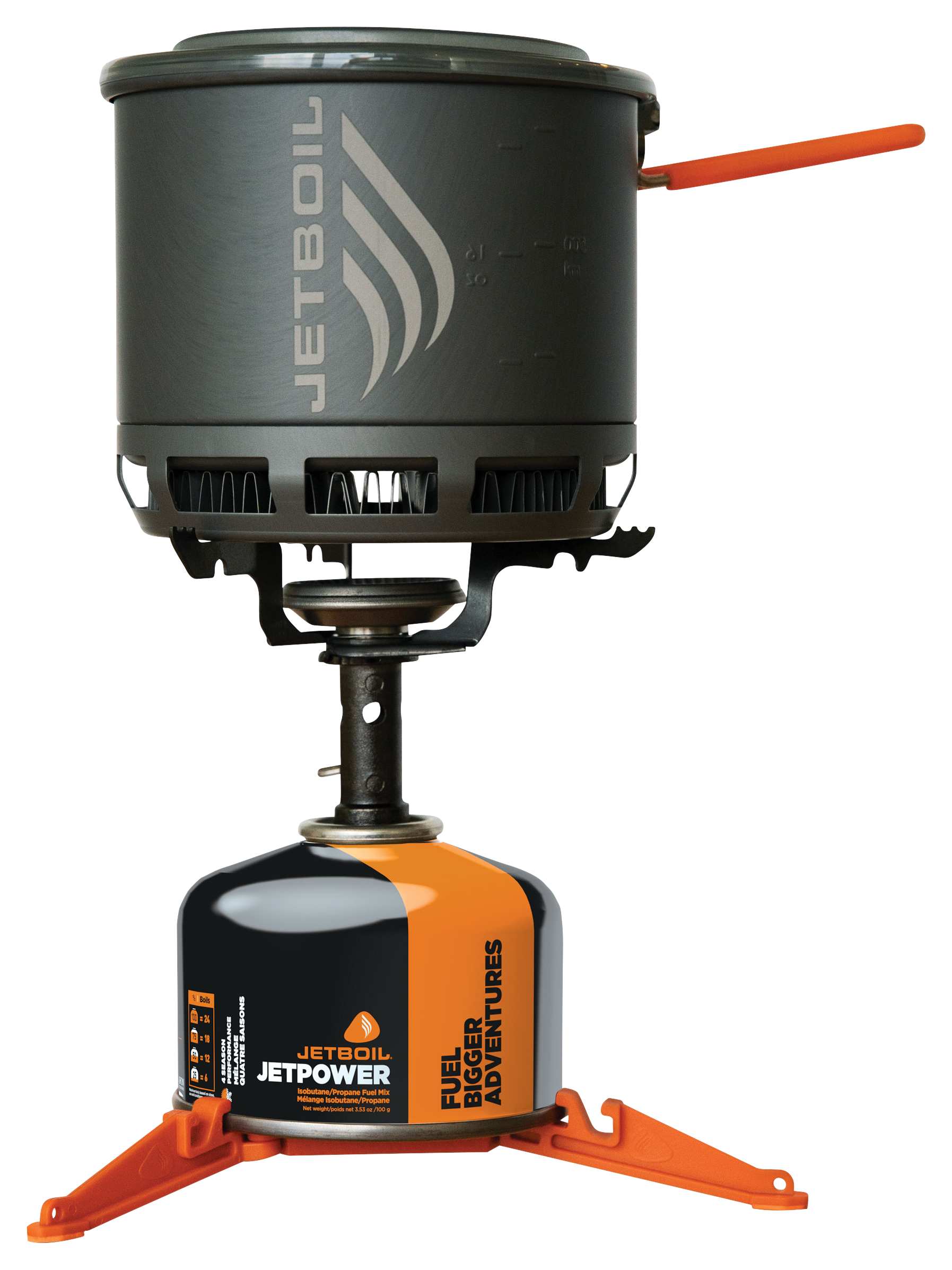 The Jetboil stash cooking system really has the backpacking camper in mind when it comes in with a weight right around 8oz. Utilizing space inside of a pack is key especially on a long trip and the nesting style of the Jetboil frees up room for more equipment.
Support legs are also a really nice feature on the stash system and works really well keep the set up stable when cooking top heavy with something like a skillet.
"You get what you pay for is cliché," but when it comes to camping gear, I've found that saying to be true more times than not.
This camp stove is easy to set up which is a great choice for beginners or seasoned outdoorsmen and outdoorswomen.
Mountain House Breakfast Skillet Pouch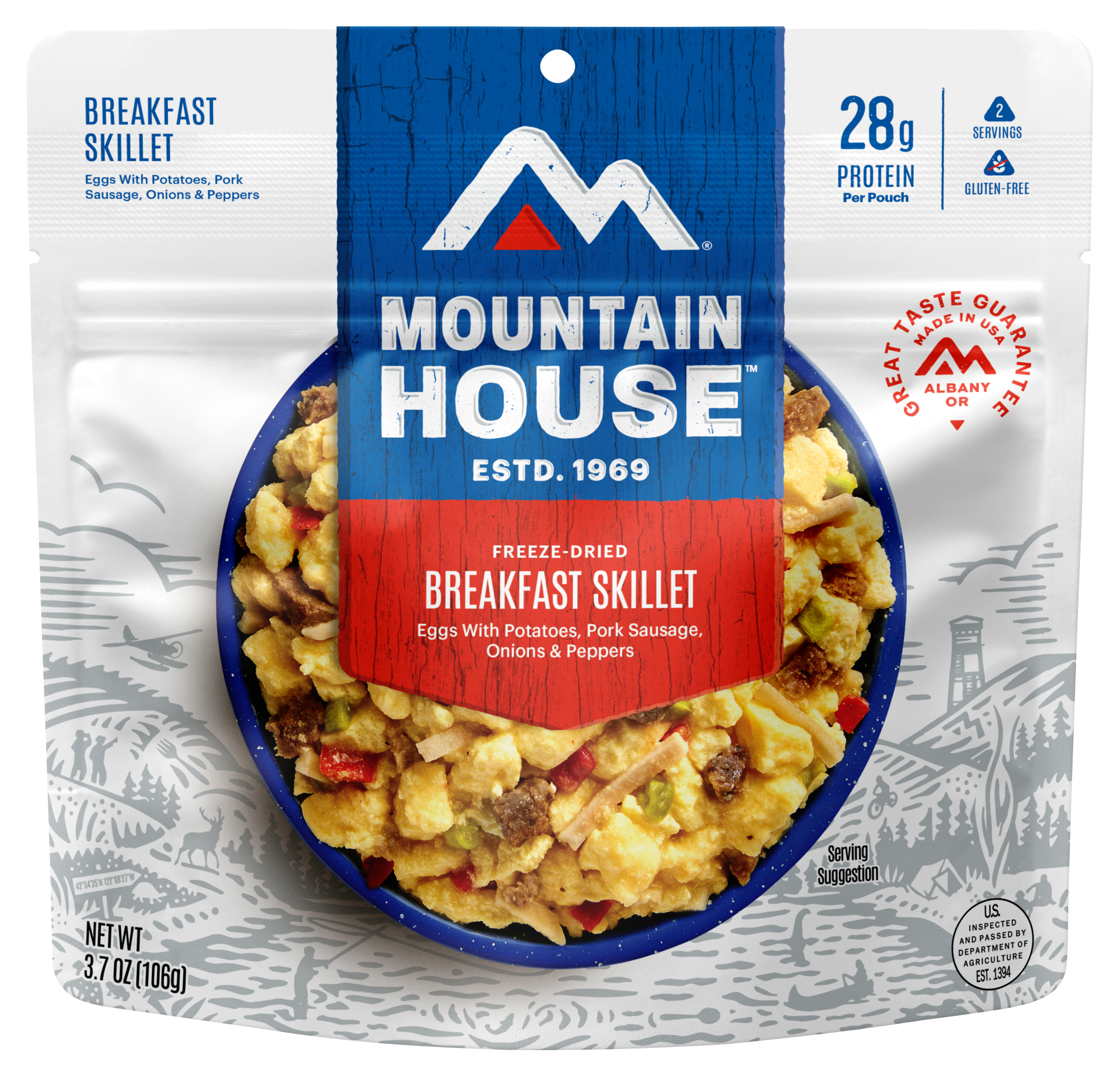 Those who've been around a while have probably tried a dehydrated meal from Mountain House.
First thought when opening the pouch and looking inside for me was "is this going to be terrible or really amazing" thankfully it was the latter. Each dehydrated meal I've tried from Mountain House has been surprisingly great.
They have breakfast, lunch and dinner pouches that are easy to pack and cook in about 10 minutes, which saves a ton of time.
Sea to Summit AlphaLight Long Spork

The alphalight Long Spork is made of ultralight aircraft-aluminum alloy which is also very durable. This utensil makes stirring and eating from dehydrated pouches or deep pots a breeze.
This model comes with a carabiner giving easy access to the user on the outside of a pack while saving some space on the inside.
GSI Outdoors Halulite Boiler Backpacking Pot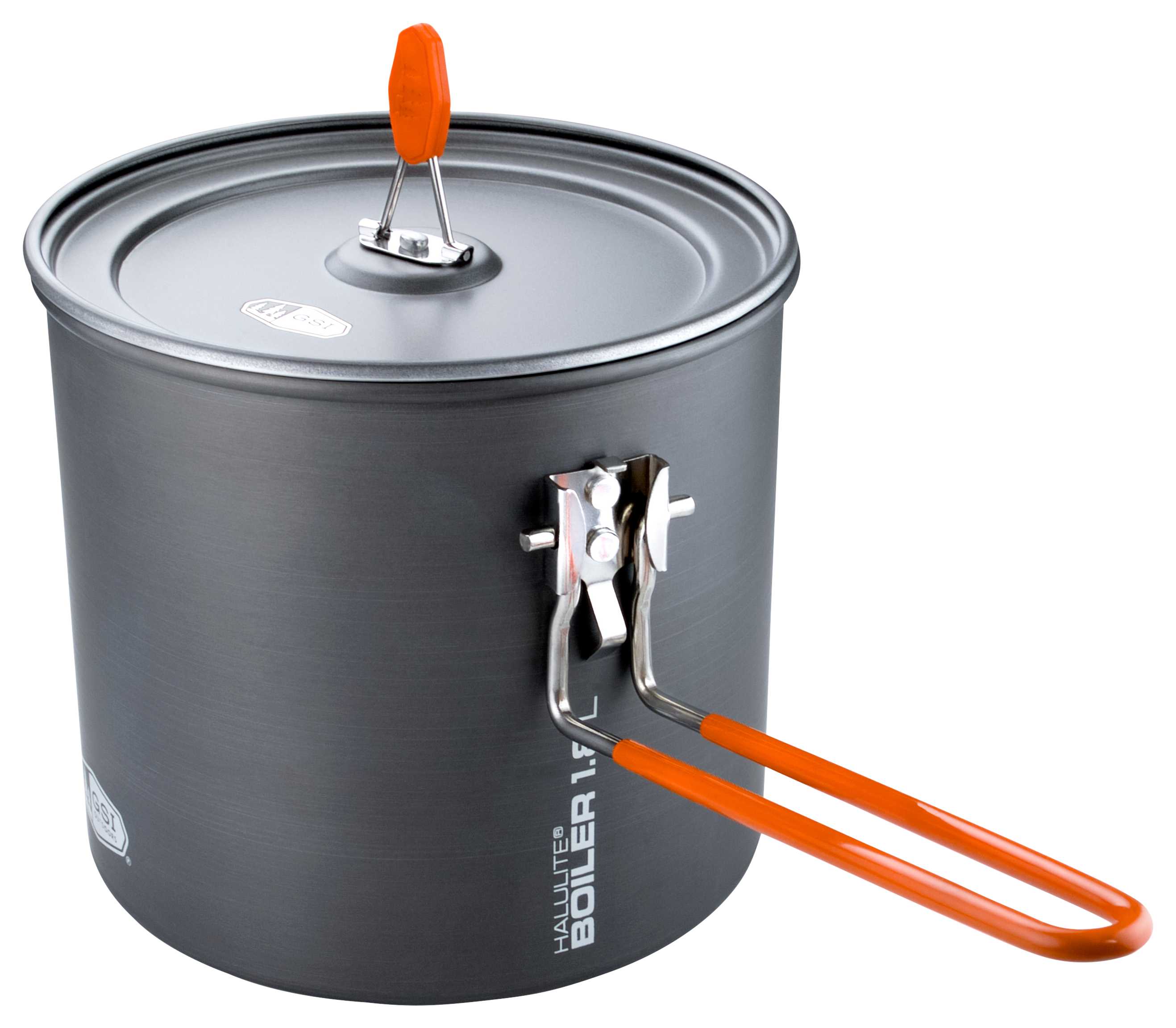 Having a durable and lightweight pot to cook in while hiking or camping is a must.
The Halulite backpacking pot allows for boiling water or cooking food. This pot cleans up easily and will last a very long time if taken care of.
Primus Essential Trail Kit Backpacking Kitchen
The Primus essential trail kit backpacking kitchen is a quality product that provides heat for cooking like other stoves mentioned here.
This set comes with a pot and small pan already included for short quick meals on the go when hiking or camping. Comes packed neatly in a mesh bag ready for your next adventure.
Emberlit Stainless Steel Backpacking Stove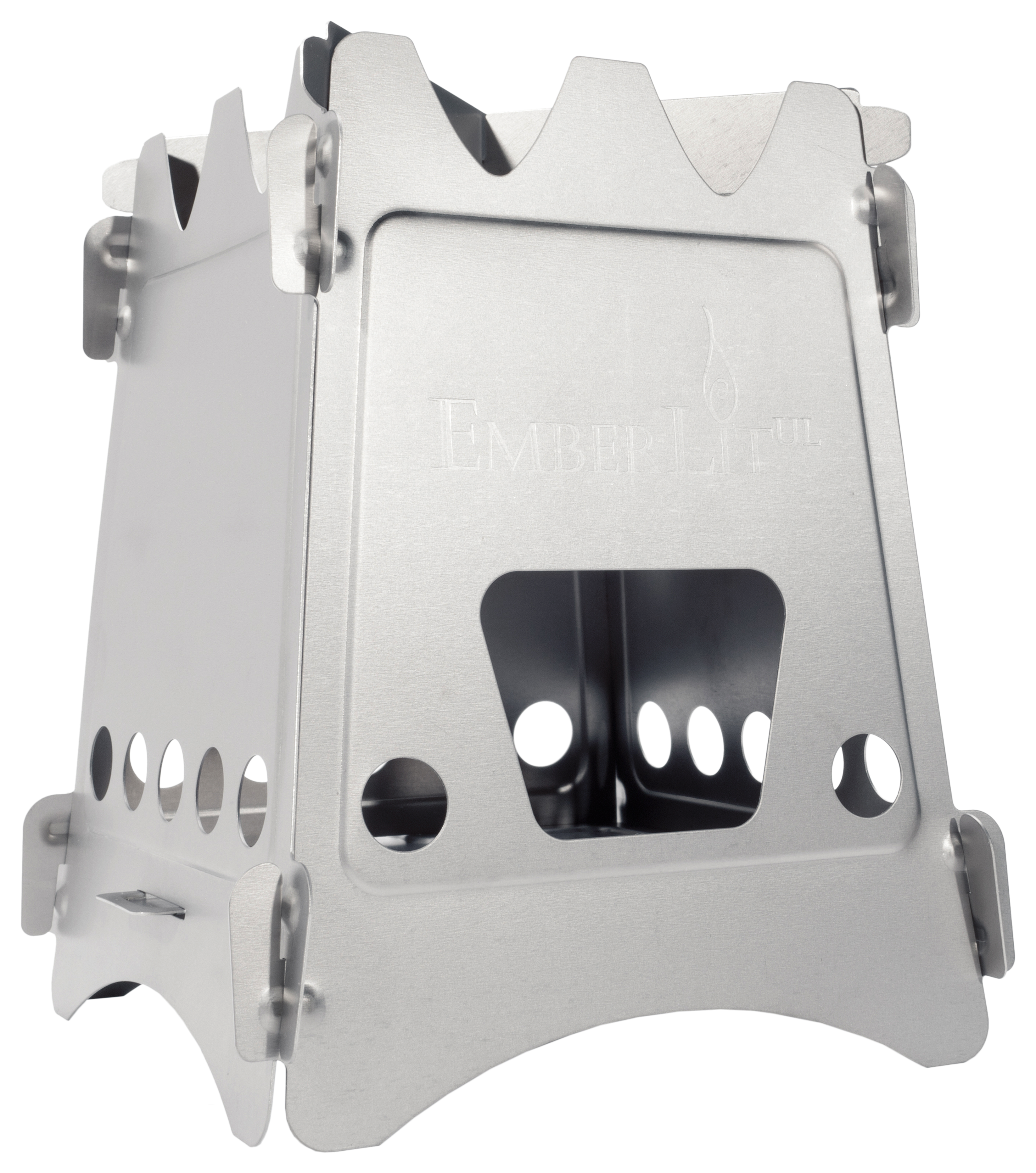 The Emberlit stainless steel stove is not fueled by a cannister but is one of the best backpacking stoves.
This stainless-steel stove folds up tight making it a great space saver compared to some other stoves and Its heated with small kindling and small branches which is great because dead wood is abundant in the wilderness and should be no problem finding your own fuel for the fire.
Before using this stove make sure it's fairly level, little to no wind and the surrounding area is clear of anything that could catch fire easily.
Check the areas fire regulations before heading out and always make sure the fire is completely out before leaving.
Camp Chef Stryker IsoButane Backpacking Stove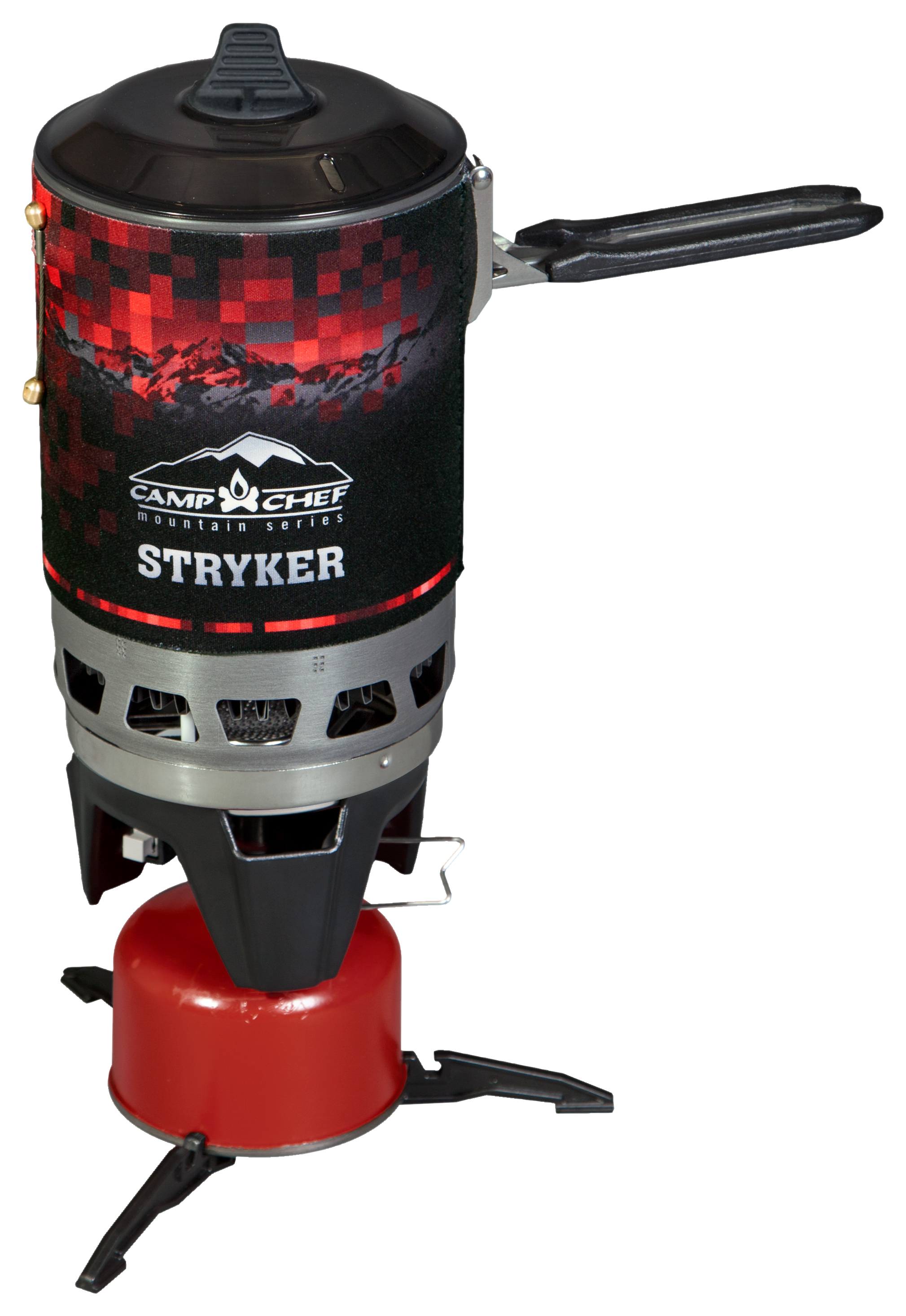 The Camp Chef Stryker comes as an all in one design which includes the stove, 1.3L insulated lightweight anodized aluminum pot, folding stabilizer legs and a mesh carry bag.
The Stryker can boil .5L of water in roughly 2 minutes and easily packs out in the mesh bag provided.
Jetboil Jetset Utensil Kit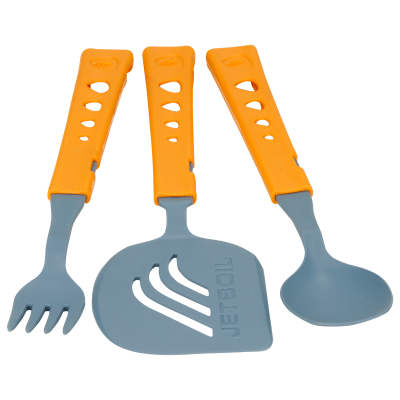 This utensil kit from Jetboil comes with a fork, spatula and spoon that extend up to 8.5″ and retract back to 5″ when done.
The utensils are constructed out of high temperature nylon which takes away the worry of burning these tools while cooking.